Physical Therapy Services
Physical Therapy Services
Physical Therapy Services
Physical Therapy Services
Florence Hospital offers comprehensive therapy services for hospitalized patients.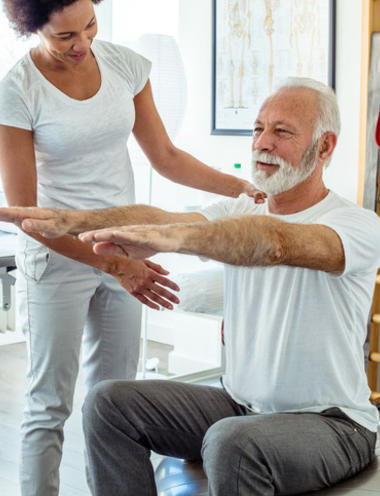 Personalized Physical Therapy Program at Florence Hospital
Our physical therapists can work with you to relieve pain, improve mobility, restore impaired functions, and prevent or limit permanent physical disabilities.  Upon referral from your doctor, our experienced therapists will develop an individualized program of care tailored to your needs and abilities.
 
Services include:
Exercise
Transfer and Gait training
Balance training
Education for both the patient and their family/caregiver
Inpatient Conditions We Treat
Pain, mobility & impaired function
Stroke or brain injury recovery
Cognition